People form the core of every business. The way you hire and manage your people can enhance the performance of your organisation.
We've put together a brief employment checklist to help you make smarter HR decisions.
With the right foundations and framework in place, you are better able to manage your business and protect it when things go wrong.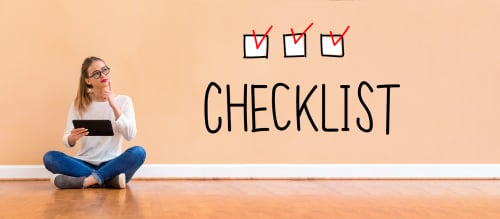 There are a number of questions to ask when hiring someone new.
What is the new role worth and can you afford to pay?

Should you go for a full time, part time or casual worker?

Do you want a 'ready to go' worker or someone you can train?
If you don't know the answers to these questions, you may not be ready to hire.
When hiring new staff or consolidating your workforce, correct workplace documentation is essential. This forms the framework for your business and sets you up for success.
You must be fully compliant with employment relations legislation.
Australian workplaces are governed by the Fair Work Act 2009 and Fair Work Regulations 2009, so it's worth getting to know their requirements.
These days, there's a policy for everything – conduct, equal employment, flexible working, discrimination, sexual harassment, IT, privacy and Alcohol and Other Drugs (AOD).
It's a great idea to pursue best practice in your workplace, right across the board. This keeps your workplace happy and compliant. These Fairwork 'best practice' guides can help!
Health, safety and staff welfare
The global COVID-19 pandemic has given Workplace Health and Safety (WHS) top priority.
Safe Work Australia has a comprehensive range of resources to help you get your workplace up to scratch. These relate to:
Maintaining social distancing.

Appropriate levels of hygiene and cleaning.

Full injury reporting.

Licensing and compensation claims.

Proper risk assessments.
As an employer, it's up to you to be across all payment requirements. Be sure you know the award or enterprise agreement which governs your business – more than one might be applicable. Also get up to speed with loading, penalties, deductions, overtime and minimum hours.
This is where HR consulting can be invaluable. We know how to negotiate this employment jungle!
Worker leave and allowances
Are you offering your workers the right kind and amount of leave? Did you even know how many kinds of leave arrangements there are?
Annual

Sick and carer's

Family and domestic violence

Compassionate and bereavement

And more . . .
Don't forget the smaller things too. Your employee may have access to a range of entitlements, so be sure to cover them all off. Things like:
Uniform provision, allowance and cleaning.

Supply of necessary work tools and equipment.

Reimbursement of travel or other expenses.
What do I need to have when I'm employing people?
As your small to medium sized business grows, so does its complexity. A professional HR consultant can guide you through the maze – from hiring your first employee to managing growing teams.