[et_pb_section transparent_background="off" allow_player_pause="off" inner_shadow="off" parallax="off" parallax_method="off" custom_padding="0px|0px" padding_mobile="off" make_fullwidth="off" use_custom_width="off" width_unit="on" make_equal="off" use_custom_gutter="off"][et_pb_row][et_pb_column type="4_4"][et_pb_text admin_label="Text"]
One of the most interesting issues I hear from employees is that they employed a person who at the time didn't actually fit the profile of the job they wanted, but because they were so busy, they made the decision and moved on. This time poor decision making, actually causes problems down the line and can sometimes take an enormous amount of time to manage the mistake.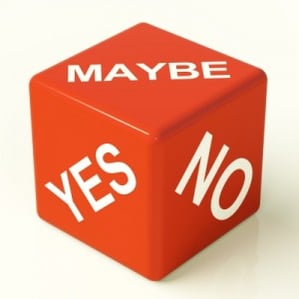 This is a great article on what you can do when you begin screening candidates for the role.
Have you overlooked general mistakes just to get the role filled?
When I'm evaulating job applicants, I do look for spelling mistakes and errors in their resumes, I also think that if you are recruiting yourself, a phone interview is a very good way of getting an overall feel for a candidate and how they would match the job requirements and your company culture.
The other suggestion I would make is before you actually advertise for a role, make sure that you have a clear understanding of what you want that role to undertake. It has also been my experience that employers either advertise or brief a recruitment agency about the role they think they want - only to find out through the recruitment process that its different - this can be frustrating for all parties involved particularly the candidates.
This article outlines how you can get tough in your decision making about candidates- to see the article please following the link
[/et_pb_text][et_pb_text admin_label="Tag Cloud" global_module="1581" background_layout="light" text_orientation="left" use_border_color="off" border_color="#ffffff" border_style="solid" custom_padding="||0|" module_id="tagspace" saved_tabs="all"] Tags
[the_tags][/et_pb_text][/et_pb_column][/et_pb_row][/et_pb_section]