Everyone loses employees occasionally. Yet high staff turnover can signal problems at the heart of your workplace.
Even if the trickle isn't yet a flood, it's important to analyse why valued employees are leaving you to join your competitors.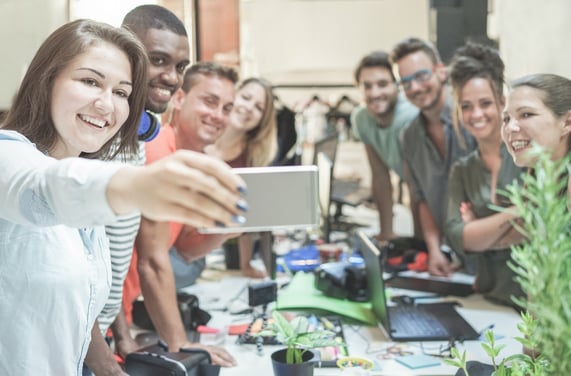 The cost of excess employee turnover
According to AI Group figures, 8.5% of the Australian workforce switched business or employer in the year to February 2019 – up from 7.7% the previous year.
The stakes are high and there is a lot of associated costs with replacing employees both financial and non financial.
Replacing your worker.

Think temporary cover, job ads, interviewing and retraining, as well as overtime pay for workers expected to pick up the slack.

Lower productivity.

When an employee departs, they take with them all their working knowledge and expertise. Those covering them may struggle.

Business disruption.

It takes time to train someone else and get them up to speed with your business routines. Expect weeks to months of potential disruption.

Dissatisfied customers

. Customers like continuity and familiarity. You may lose them if the new worker can't maintain existing business relationships.

Poor staff morale

. If remaining staff feel overworked and unappreciated, their performance will suffer. This may also affect their commitment and loyalty.

Battered brand perception

. High staff turnover can really hurt your brand and negatively impact your market reputation.
Turning around your turnover problem
It can be daunting trying to increase staff retention on your own. Specialist HR consulting can help small and medium sized business drill down into underlying workplace problems.
With the right 'people policies' in place, you are in a far better position to optimise your recruitment, onboarding and – ultimately - your employee engagement.
Attract the right people
It all starts with finding an employee who is just the right fit for your business. This can be done through careful attention to job description, keywords, position requirements, screening and the interview process.
Get your onboarding right
Solid onboarding can help your new employee hit the ground running. This means they adapt and acquire knowledge more quickly – fast becoming a valuable member of your team.
Refine your company culture
Give your team member a workplace they look forward to attending every day. Pay attention to diversity, inclusiveness, team building and fairness.
Offer a flexible work environment
The COVID-19 pandemic has seen a surge in remote working and online collaboration. A range of flexible work arrangements tailored to suit individual needs can help motivate and reward your staff.
Recognise your employees
Consistent and positive staff feedback can help your workers improve and grow. Acknowledging staff achievements also lets them know they are appreciated and valued.
Provide career paths
Where possible, give staff clear career paths with opportunities to progress to the next level in your business. This will prevent them looking elsewhere for career growth.
By looking at every aspect of the employee lifecycle, an HR consultant can boost staff retention and reduce business costs across the board.