[et_pb_section transparent_background="off" allow_player_pause="off" inner_shadow="off" parallax="off" parallax_method="off" custom_padding="0px|0px" padding_mobile="off" make_fullwidth="off" use_custom_width="off" width_unit="on" make_equal="off" use_custom_gutter="off"][et_pb_row][et_pb_column type="4_4"][et_pb_text admin_label="Text" background_layout="light" text_orientation="left" use_border_color="off" border_color="#ffffff" border_style="solid"]
It's the New Year and everyone is getting back to work. Now is a good a time as any to think about what you need to achieve for 2015. You can do that by taking a critical look at your human resources.
One question to ask yourself is: you are managing your risk? How can you manage risk better?
You manage risk with proper frameworks.
Yes, one of those is policies.
Everyone hates them but they are a necessary evil. Here are some questions to get you started: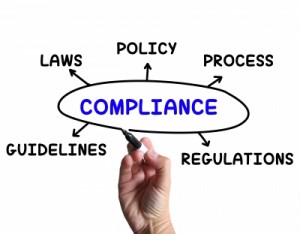 Photo - Stuart Miles
Do you have HR Policies?
You don't need to have a vast array of policies that you'll never use. Think about what is relevant in your organisation – if you are a small organisation then a recruitment policy may not be required.
One of the most common ones that keep cropping up is the need for a Social Media policy. Business owners must keep in mind different generations use technology in different ways. Stay ahead of the game and ensure your business is covered. The big question out there is about managing content on employee social media sites. For example, one of your employees writes something adverse about the company or their job on Facebook. Does the company have the right to manage that situation? This becomes even more challenging if you do not have a policy.
1. Are your policies up to date?
You probably need to review your policies annually. This doesn't necessarily mean you require a complete overhaul. You may need refreshers to keep up with current legislation. You may not know there have been many changes to parental leave, privacy, bullying and other workplace legislation within the last 12 months.
2. Do you have employment contracts?
An employment contract is a necessity today, even if employees are covered by an award. If they're the latter, you should have a letter of offer which outlines which award and classification they are under that award.
3. Are your employment contracts correct?
There are numerous types of employment contracts. For example there are casual, part time, full time and fixed term contracts. We see many situations where businesses employ employees under casual contracts, although this is not the correct contract.
In today's litigious times it's difficult enough managing your employees when things go wrong. If your business does not have these very basic frameworks in place, it makes managing employees all the more difficult.
[/et_pb_text][et_pb_text admin_label="Tag Cloud" global_module="1581" background_layout="light" text_orientation="left" use_border_color="off" border_color="#ffffff" border_style="solid" custom_padding="||0|" module_id="tagspace" saved_tabs="all"] Tags
[the_tags][/et_pb_text][/et_pb_column][/et_pb_row][/et_pb_section]